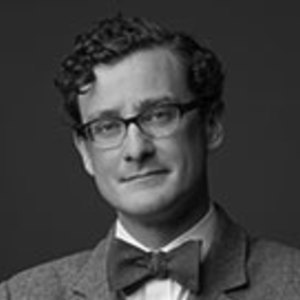 Matt Milliner
Special guest
Matt Milliner teaches across the range of art history with an eye for the prospects and pitfalls of visual theology. He holds an M.A. & Ph.D. in art history from Princeton University, and an M.Div from Princeton Theological Seminary. His scholarly specialization is Byzantine and medieval art, with a focus on how such images inform contemporary visual culture. He is a two-time appointee to the Curatorial Advisory Board of the United States Senate, and winner of Redeemer University's Emerging Public Intellectual Award.
Matt Milliner has been a guest on 3 episodes.
January 28th, 2019 | 1 hr 5 mins

In this our 250th episode, we are joined by our friend Matt Milliner. We discuss a host of issues and ideas and do a lot of laughing along the way.

April 30th, 2018 | 1 hr 3 mins

In this Bullgeschichte episode we talk with our friend and colleague Dr. Matt Milliner about a host of things that matter to us all. This was one of our favorite episodes.

May 12th, 2017 | 37 mins 17 secs

In this episode, which is a combo of our Friday Night Lights and Bullgeschichte episodes, we talk with Matt Milliner.